Top 10 Life Coaches To Look Out For In 2023
Top 10 Life Coaches to look for in 2023: Are you looking to amplify your life experience and take the next step forward in learning, growth, and success? Finding a good life coach is more than just seeing what their reviews say; it's about finding someone who will be with you from start to finish. In this blog post, we'll review 10 of the best life coaches for 2023—those with expertise in helping people develop essential skills such as mindfulness, positivity, focus, resilience against adversity, and self-realization. Whether you're seeking guidance for personal or professional matters—or something else entirely—our list of top coaches has decade's worth of experience assisting both men and women on their path toward transformation.
Here are our top 10 picks of life coaches that you should keep an eye out for this year: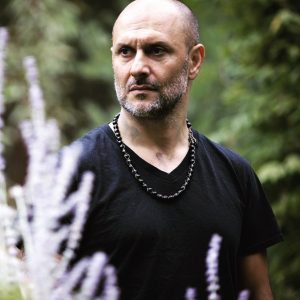 Amir Khalighi -
For men looking for an empowering life coach, Amir Khalighi is a perfect choice. Amir has dedicated his life and purpose to supporting men on their journeys by guiding them to discover their natural, God-given masculine energies and staying in balance with the Feminine. Having worked with clients across 29 years, he boasts knowledge and experience few men's life coaches can match; his range of programs, workshops, group coaching, and initiations are designed to provide deep transformation. As well as leading men's circles and guest speaking at conferences such as the Embodiment Conference, Amir can be found writing for various publications and appearing on podcasts where he discusses his work. Make no mistake - when it comes to helping men become the best version of themselves, Amir Khalighi is the pack's leader. Book a clarity call or visit Embodied Masculine to take advantage of one-on-one time with Amir Khalighi!  Men don't forget to download your free ebook "Unearthing The Divine King"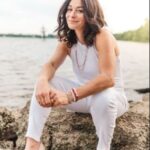 Susan Carabello - 
Susan Carabello is a highly sought-after men's Life, Mindset, and Manifestation Coach using her unique, intuitive guidance to help men succeed. Her in-depth look into overcoming the obstacles men face through her best-selling book 'Beauty Behind the Veil' has established her as one of the top men's coaches today. Susan believes anything is achievable when you approach your goals with a purposeful vision and an attitude of gratitude, which explains why these principles form the foundation of her coaching process. Susan began her new career during the pandemic, taking a risk to pivot her business, and it paid off as more men have found success under her guidance. With Susan Carabello as your men's life coach near you, you can be sure you'll be setting yourself up for success.
Tazim Elkington -
Tazim Elkington, also known as The Indian Black Butterfly, is a men's life coach offering unique methodologies that have empowered countless individuals and groups to live more fulfilling lives. She is an "Evolutionary Disrupter" and one of Kenya's leading hypnotherapists and regression therapists dedicated to helping men achieve their commitments and reach their goals by fostering transformation through her 21st Century Corporate Authentic Leadership Training program. Tazim began this journey 30 years ago when she uncovered the importance of authenticity, integrity, and open communication. With her profound understanding of universal values at its foundation, her powerful coaching helps men create lasting shifts in their lives. As one of the field's top men's life coaches, Tazim offers men the support and guidance to embrace personal growth.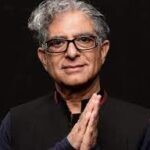 Deepak Chopra - 
Deepak Chopra is truly a leader in the field of mind-body medicine. His groundbreaking research on spirituality, healing, meditation, and yoga has earned him a worldwide reputation as a top men's life coach. His books, which total over 80 volumes, are well respected for their insight into various aspects of health and wellness. He has transformed lives for over thirty years with his understanding of the body's ability to heal and lead a better life through holistic principles. Deepak Chopra is an essential resource for anyone looking to improve their overall health and become the best version of themselves.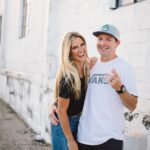 Jake and Whitney Roehl 
Jake and Whitney, Roehl of Steadfast Life Coaching, are much more than your average husband and wife duo - they're a dynamic men's and women's life coaching team specializing in teaching men how to break free of the stuck feeling. They understand limiting beliefs from personal experiences, so they created Trust University - an online, on-demand program accessible to anyone who wants to build a better life for themselves. Thanks to their winning combination of expertise and passion, the pair stands out as some of the best men's life coaches. Reach out to them today or explore their website further to see what Steadfast Life Coaching offers!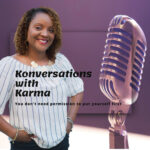 Karma Hill
Karma Hill is an inspiring life coach accredited by the ICF and the founder of Konversations with Karma. She devotes her life's mission to helping empower women in positions of leadership, assisting them to overcome burnout and emotional exhaustion by trusting in their intuition and finding the courage to prioritize their own needs and self-care. She encourages her clients to take action and elevate their lives to new heights through the power of scientifically rooted approaches, such as asking the right questions and applying the correct tools and techniques. With a passion for helping others achieve success through establishing boundaries and self-love, Karma guides those around her on their journeys toward balance and peace. She truly believes that given permission or not; it is always important to put yourself as the priority.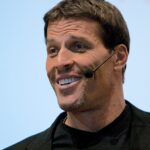 Tony Robbins
Tony Robbins has a long track record of success in the life coaching industry, having worked with over four million people from nearly 100 countries over 30 years. During this time, Robbins identified patterns that either led to frustration and anger or passionate and fulfilled outcomes. With this knowledge, he designed his signature immersion coaching program, which comes from decades of expertise from himself, as well as a team of hand-selected men's life coaches. Those men's life coaches receive extensive training, amounting to at least 250 hours annually, to provide the best men's life coach services near men to ensure clients are receiving the latest strategies and approaches to achieve their goals.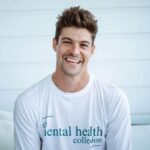 Zach Rance
Zach Rance has made a name for himself as one of the top life coaches in the country. From high-level CEOs and executives to international physicians and D1 Collegiate Sports Teams, Zach has gained immense experience consulting and coaching individuals to reach their peak performance. He has also advised other reality TV stars, celebrities, and social media influencers, helping them focus on mental health management in the spotlight. In 2020, Zach expanded his reach by launching the "Life Coach Zach Podcast", featuring a lineup of New York Times bestsellers, Hall of Fame athletes, therapists, doctors, and other powerful voices in the health and wellness space. Thanks to this podcast, individuals across the country have access to insightful guidance on personal growth and self-development from one of the best men's life coaches near them.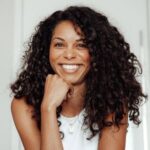 Leah Brathwaite
Leah Brathwaite is an inspiring leader and life coach who inspires her clients to find clarity and direction in their lives. She uses her unique Live Free Lifestyle™ program as a platform for ambitious people seeking mentorship, guidance, and support. Her signature techniques combine spirituality and energetics with mindset reprogramming, enabling people to break through self-doubt and unlock subconscious potential. Leah's investment in her clients has earned her title as the top men's life coach, allowing them to effectively create their vibrant vision for their lives.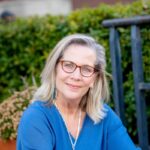 Jane Smith
Jane Smith has built a successful career as an experienced and knowledgeable therapist. She specializes in working with men struggling with anxiety or depression, offering personalized counseling to help clients understand their triggers and learn new coping methods. Jane is highly skilled in using cognitive-behavioral therapy, which she believes helps her clients recognize negative thoughts and emotional patterns to achieve meaningful change. Nothing makes Jane happier than when one of her clients walks away having gained insight about themselves, honing their coping abilities, and having the capacity for greater mental health.
Final Thoughts on the top 10 life coaches :
Each of these coaches specializes in different areas and knowledge bases, allowing them to serve their clients better and push them toward achieving their goals. With so much knowledge, motivation, and experience under their belts, you will want to be coached by one of these amazing top coaches in 2023! If any of these profiles resonated with you and your journey, exploring the possibility of getting coached by one of them is worth considering.